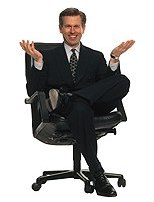 Our goal at Time Couriers is to make shipping simple, quick, effective, and informative. We believe it should be simple to review all of your shipping options before deciding which is best for you. We also think you should easily be able to let your customers track, on-line, the items you are sending to them. At Time Couriers, we make shipping simpler. By giving you access to your options on a single page, you can make the best choice to meet your time and pricing requirements each and every time. We'll give you a single page for tracking your inbound and outbound shipments, regardless of when or where it was sent. And we will give you the ability to provide your customer a single link for tracking their inbound parcels.
SHIPPING WITH TIME COURIERS


For high volume shippers and regular users of delivery services, we have a wide range of tools to facilitate your shipments. For a simple pickup and delivery order, shipping with Time Couriers can be as easy as 1-2-3:

1.

Get Shipping Options
| | |
| --- | --- |
| Simply tell us what you're shipping and where you want it to go, and we'll do the rest. Based on your input, we'll give you a complete range of shipping alternatives. If you have special needs (Need it across town in an hour? Across the country today?) just tell us and we'll figure out how to get it done. | |
2.

Make a Choice
3.

Order your shipment
CUSTOMIZED SHIPPING WITH TIME COURIERS
If you have special needs and don't see a shipping option that fills those needs, in the near future you will be able to simply click on the "Customize Shipping Options" button. Examples of when you might want to customize a shipment:

If you have a time-definite need, you can state exactly when you want your package picked up and delivered, even if it falls outside of regularly scheduled delivery runs.
If you have a multi-stop shipment (e.g., ship my package from point A to point B to point C and back to point A).
If you have an oversize, heavy, or fragile item that requires special handling or a special type of vehicle.
HIGH VOLUME SHIPPING WITH TIME COURIERS

TRACKING WITH TIME COURIERS

| | |
| --- | --- |
| You don't stop caring about your package once it's left your hands, and neither do we. Our Tracking tools enable you to track any and all packages you have sent. Even better, once you have set up your personal preferences, you can take advantage of our Advanced Tracking features. These enable you to view and sort multiple shipments by date range, customer, carrier type, etc., and allow your customers to view their inbound shipments from you and a host of other shippers. | |
PERSONALIZING TIME COURIERS
To make Time Couriers an even more effective tool, you can create your own Time Couriers account with your personal preferences. With Time Couriers you can:

Establish your primary shipping address so you don't have to re-enter the information each time you ship.
Create a list of secondary addresses if you ship from more than one location.
Create and maintain an address book of frequently shipped to addresses.
Assign a reference number and authorization code to your ship to addresses, allowing you or your customers to track shipments at a single site, regardless of carrier.
Create EZ-Ship commands to automate regularly used shipping details.
Customize how you are notified of package delivery status, including options for wireless email.
State your carrier preferences and set up your billing relationships with them.
Tell us of any special requirements you have.
To get started, register with Time Couriers and start shipping today!